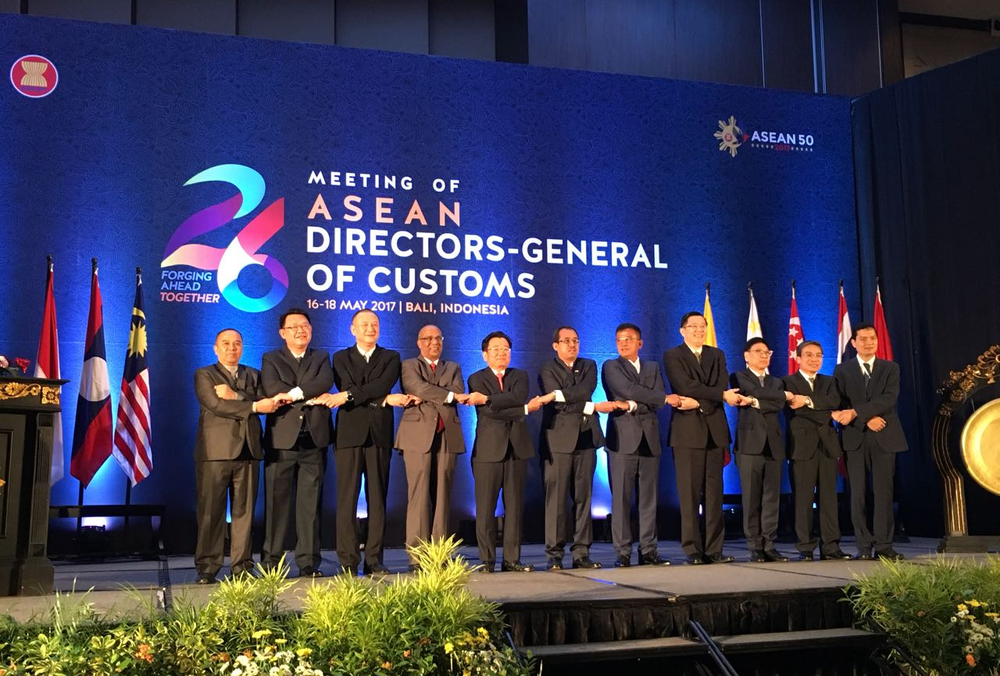 The EU-ABC met with ASEAN Customs DGs this month and presented our latest Customs publication Trade Facilitation in ASEAN: Modernising Customs Procedures and Helping MSMEs (found here) containing short-term and long-term recommendations aimed at easing customs and trade procedures across ASEAN – a key tenet of the AEC Blueprint 2025. The measures presented, if adopted by ASEAN, would ease the movement of goods in the region; help meet ASEAN's key objective of reducing the cost of trade by 10% and greatly help MSMEs and the development of e-commerce.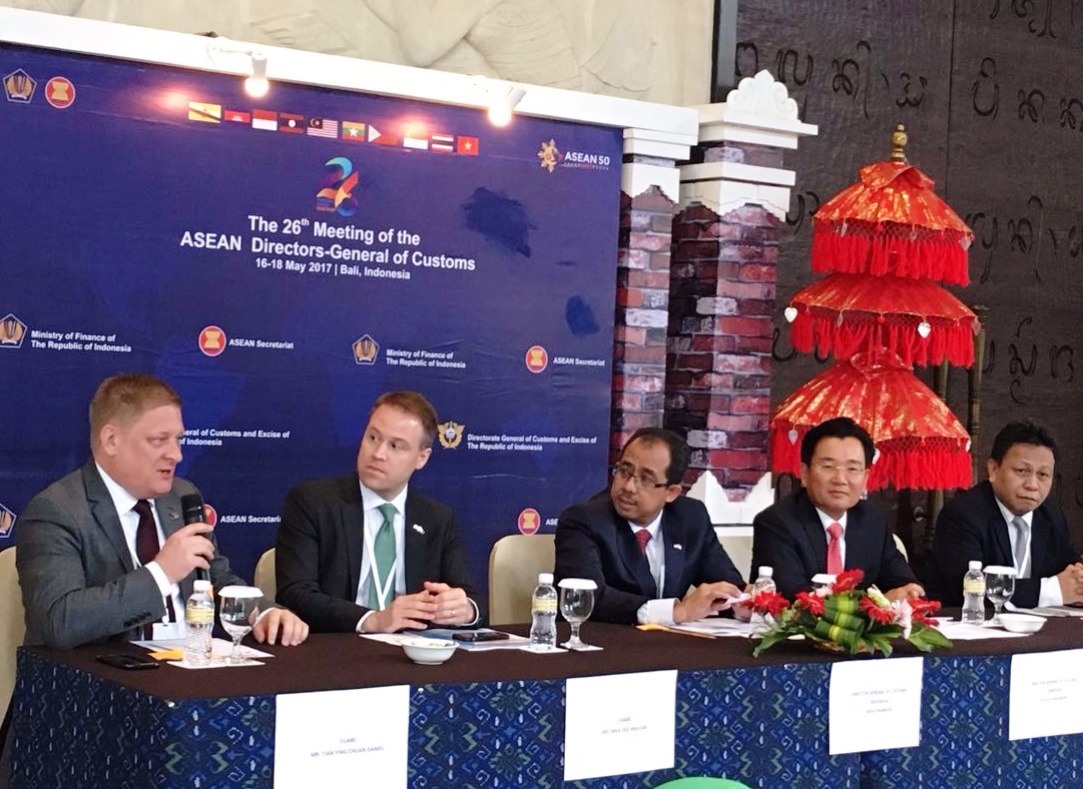 The EU-ABC 12-strong delegation had constructive bilateral meetings alongside official ASEAN Customs DG Meetings where trade facilitation issues were discussed and examined, to come up with collaborative ideas that would benefit both European businesses and customs authorities in achieving their own objectives.
Mr. Donald Kanak, EU-ABC Chairman said, "We are pleased and encouraged to hear ASEAN's leaders reiterate the need for more to be done on trade facilitation, including on customs procedures, and believe this can have a powerful effect on intra-ASEAN trade."
Executive Director, Chris Humphrey added, "We had constructive discussions regarding customs and trade facilitation issues and looked at ways that customs procedures could be modernised to benefit all… We are sure that implementing our ideas will foster greater economic growth, higher investment into the region and the boosting of government revenues."
Find the full press release here.