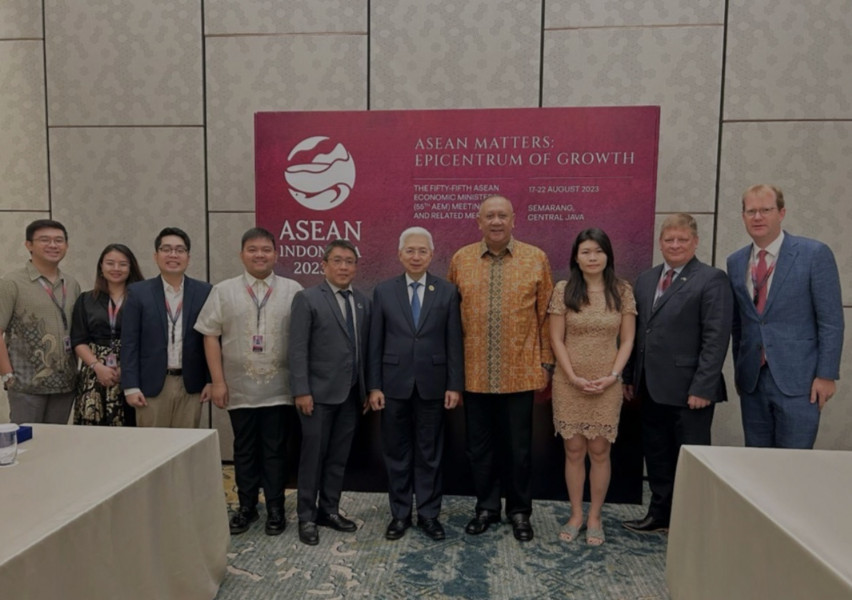 At the sidelines of the 19th ASEAN Economic Ministers–European Union Consultation on 20 August 2023, Trade and Industry Secretary Fred Pascual met with the delegation of the EU-ASEAN Business Council led by Gustaaf Reerink, Chris Humphrey and Rino Donosepoetro.
Both delegations welcomed the positive developments on the EU Generalized Scheme of Preferences Plus and the commencement of the scoping process for a possible PH-EU Free Trade Agreement, which are expected to support and sustain the continued growth of trade and investment between the Philippines and EU.
Pascual acknowledged the strong support from the EU-ABC for the resumption of negotiations of the PH-EU FTA. He likewise highlighted the successful meeting of President Ferdinand R. Marcos Jr. and European Commission President Ursula von der Leyen in Manila last July 2023.
Recognizing the mutual interests in the areas of renewable energy and sustainable financing, the trade and industry chief highlighted to the members of the EU-ABC that the country has a strong economic potential for solar, wind and geothermal energy. He also stressed that in considering investments, companies should take into account the full renewable energy supply chain, thus, opportunities in research and development and manufacturing should also be considered.