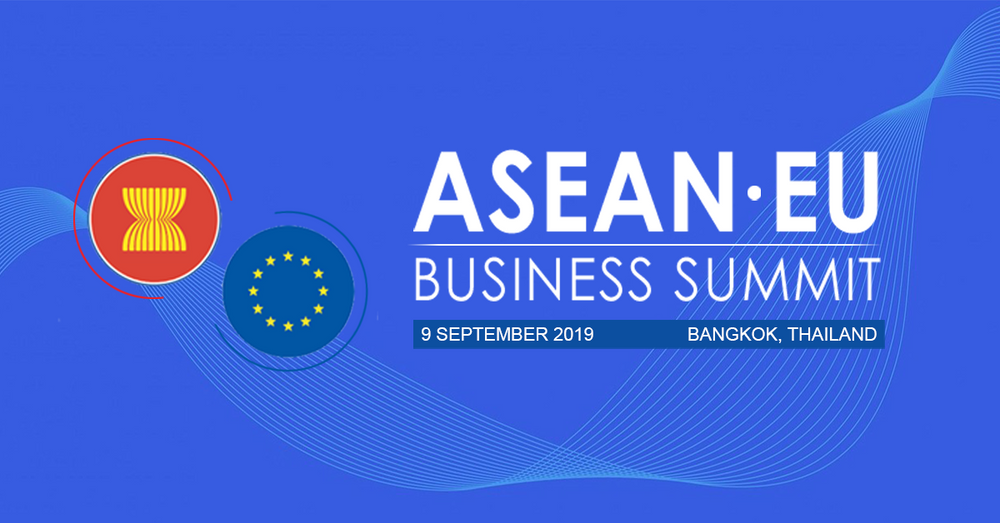 The ASEAN-EU Business Summit is back for its 7th edition to be held in Bangkok, Thailand on 09 September 2019, alongside the ASEAN Economic Ministers meeting. The 7th AEBS follows on from a highly successful run in Singapore during their ASEAN Chairmanship in 2018, which was graced by 5 ASEAN Ministers, the EU Trade Commissioner and prominent business leaders who spoke at the event attended by 400 high-level delegates.​
From left: H.E. Lim Hng Kiang, Singapore's former Minister of Trade; AEBS 2018's Ministerial Panel, moderated by Ryan Huang (MoneyFM 89.3 presenter), with H.E. Pan Sorasak, Minister of Commerce, Cambodia, Sec. Ramon Lopez, Dept Trade & Industry Philippines, H.E. Enggartiasto Lukita, Minister of Trade, Indonesia; In Conversation with EU Trade Commissioner Cecilia Malmström (moderated by CNA presenter Lin Xueling).
The ASEAN-EU Business Summit was founded in 2011 in Indonesia and has since developed to an established meeting point in across ASEAN with several hundred delegates attending each event. The Summit is designed to be a platform for business leaders, thought-leaders and policy makers to interact and debate the key business and trade issues of the day.
The theme for this year is The ASEAN Opportunity: Achieving a Prosperous, Secure and Sustainable Future. There will be keynote addresses and two panels discussing the theme as follows:
Financing ASEAN's Future:

The multi-trillion dollar infrastructure spending requirements for ASEAN are well documented. What is less well known is that ASEAN is also facing an aging problem over the next few decades meaning increased costs for healthcare, pensions etc. How to finance all of these needs, and do so sustainably and support sustainable investment in the region will be the focus of this panel.

Building a Sustainable Digital Economy in ASEAN:

Whilst ASEAN continues to grapple with economic integration, the region and its citizens are looking ahead to an increasingly digital world and the changes that the fourth industrial revolution will bring. This panel will address the building blocks needed to achieve a thriving digital economy, including payment systems, data flows, digital infrastructure, digitisation of industry, and human capital development.
The Business Summit will be organised in collaboration with the European Association for Business and Commerce (EABC Thailand), one of the nine European Chambers of Commerce members of the EU-ABC. The Platinum Sponsor for AEBS 2019 is HSBC, who will be speaking on one of the panels.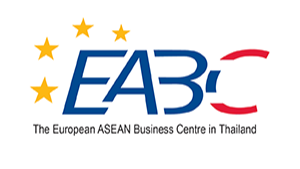 Partner sponsorship packages are available here.
The Summit will be held at The Okura Prestige Bangkok Hotel – Address: 57 อาคาร Park Ventures Witthayu Rd, Lumphini, Pathum Wan District, Bangkok 10330, Thailand. Phone: +66 2 687 9000.
Tickets for the AEBS are priced as follows:
EU-ABC and EABC Thailand Members: THB 1,250
Guests and Non-Members: THB 1,750
Tickets can be purchased directly from www.asean-eu-summit.org. For enquiries, please contact brenda.lee@eu-asean.eu (Marketing & Events Manager).
For more photos from previous summits, please visit the EU-ABC Facebook page.