Above: Full EU-ABC Delegation outside Ministry of International Trade & Industry
The EU-ASEAN Business Council, the leading regional body for European Businesses in South East Asia, today begun a trade and investment trip to Malaysia, bringing 50 delegates from more than 20 European companies for meetings with the Malaysian Government and leading politicians. The delegation had meetings with the following ministries and organisations:
Ministry of International Trade & Industry
EU Delegation to Malaysia
InvestKL
Royal Malaysian Customs
Ministry of Agriculture
Tuan Fahmi Fadzil, Member of Parliament for Lembah Pantai, Communications Director, People's Justice Party
Ministry of Communications and Multimedia
Ministry of Finance
Above: Malaysia Overview by EU Trade Delegation; Session with Dep. Minister of MITI
Commenting on the mission, EU-ABC Chairman and head of delegation, Mr Donald Kanak, said:
"Malaysia is one of the leading economies in Southeast Asia and a key trading and investment partner in ASEAN for Europe. We are here to promote further improvements in that trade and investment relationship and to have discussions with the Malaysian government on a wide range of topics to enhance the understanding between government and industry".
He went on to say, "Clearly this is a very strong trade and investment relationship and one that we hope will continue to grow. Trade in goods between the EU and Malaysia has grown by more than 34% over the last 10 years with the balance of trade being very much in Malaysia's favour. Malaysia is the EU's third largest trading partner in ASEAN and also the 3rd largest recipient of EU FDI at US$2.4bn in 2017, which was a more than 70% increase over 2016."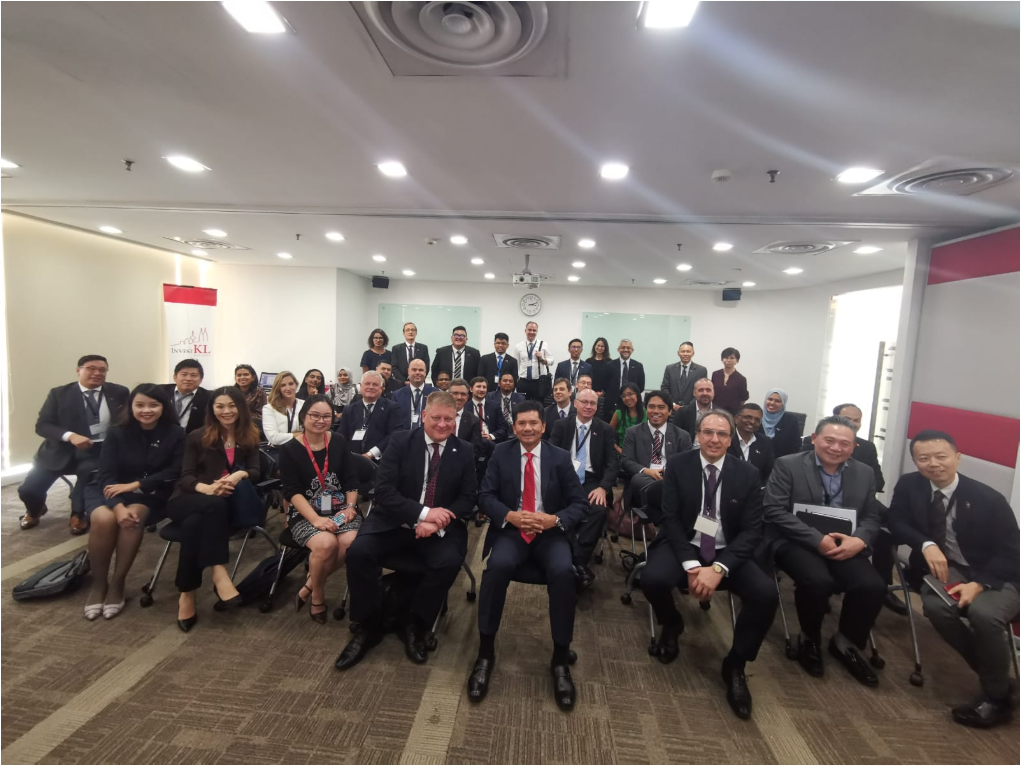 Above: Delegation hosted at InvestKL office; Meeting with Ministry of Agriculture
Chris Humphrey, Executive Director of the EU-ABC, said: "Part of our mission will also be to discuss moves to speed up ASEAN economic integration. Malaysia is a key and leading player in the region and has been a strong proponent of closer economic integration in Southeast Asia. It is clear to us that moving quicker on this project will only benefit the economies of ASEAN and help increase their attractiveness to more trade and investment from the EU."
He also noted that European business remains committed to the ASEAN region, as shown by the 2018 ASEAN-EU Business Sentiment Survey where an overwhelming majority of European companies reported that they expected to increase trade and investment in the region. The EU-ABC plans to repeat the survey in 2019, with the survey results to be released in September 2019.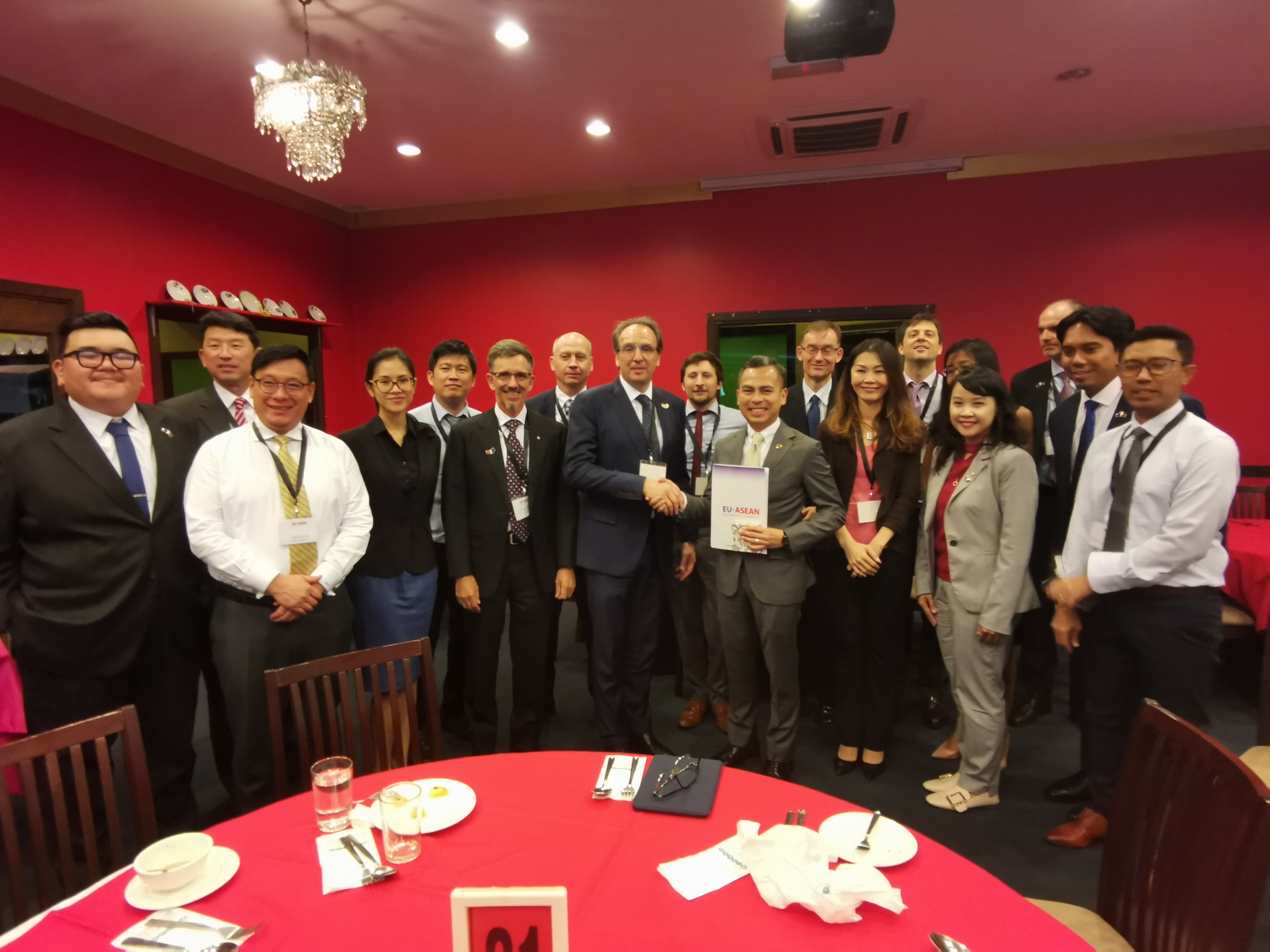 Above: Delegation outside MOA; Lunch meeting with MP Tuan Fahmi Fadzil
Companies that attended included: BASF, Bayer, BMW, Booking.com, Bosch, DHL Express, Eastspring Malaysia, EUMCCI, European Association for Business and Commerce, GSK, HERE Technologies, HSBC Bank, Luther, NXP Semiconductors, Pernod Ricard Asia, Prudential Corporation Asia, Sanofi, SAP, Shell Malaysia, SWIFT, Swiss Re, Zuellig Pharma.
This mission trip was supported by Vriens & Partners.
View more photos from the mission trip here.