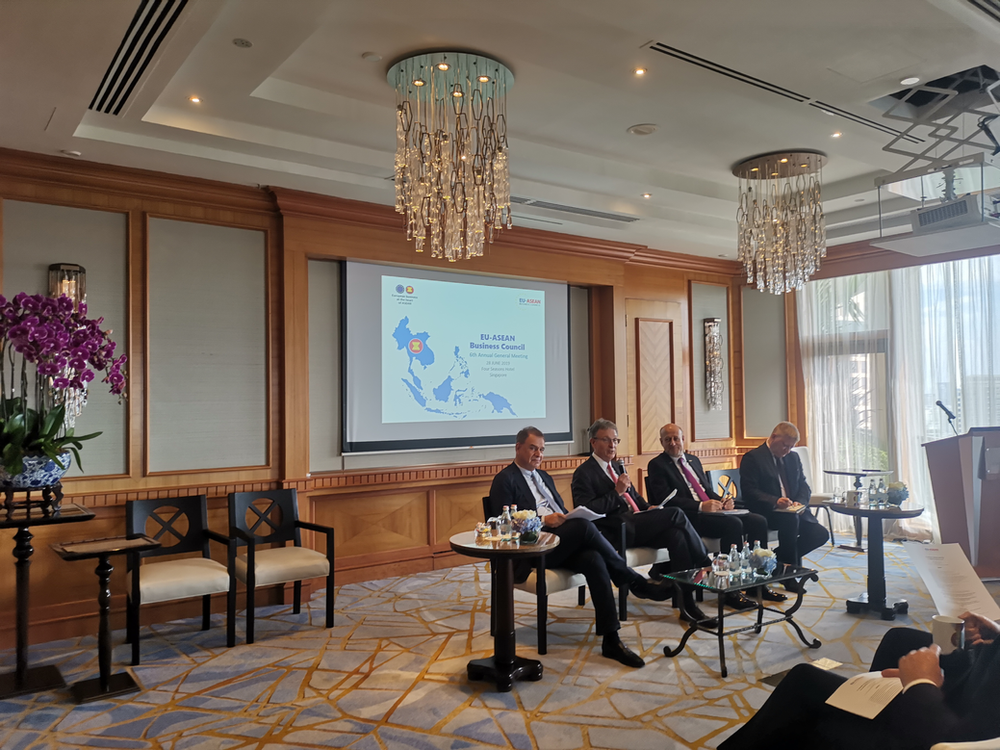 The EU-ASEAN Business Council, the leading regional body for European Businesses in Southeast Asia, held its 6th Annual General Meeting in Singapore today. During the course of the formal meeting, the members of the EU-ABC elected a new Executive Board for a 2-year term. The new Executive Board of the EU-ABC would consist of the following:
Mr Donald Kanak, Chairman
Mr Martin Hayes, MNC Representative
Mr Johan de Villiers, MNC Representative
Mr Trai-ukos Segsarn, MNC Representative
Mr Guy Apovy, Chamber Representative
Mr Wichard von Harrach, Chamber Representative
Mr Federico Donato, Chamber Representative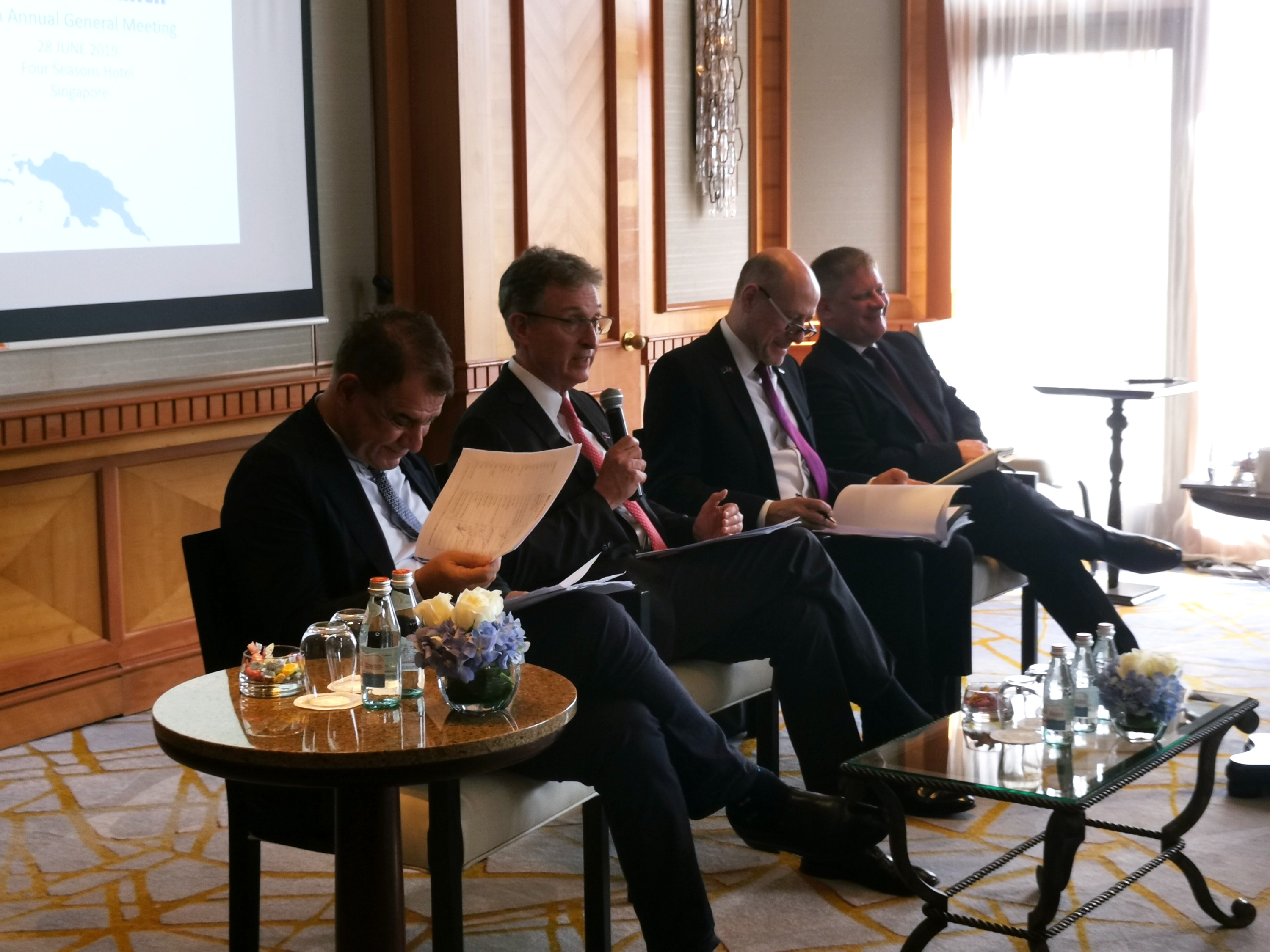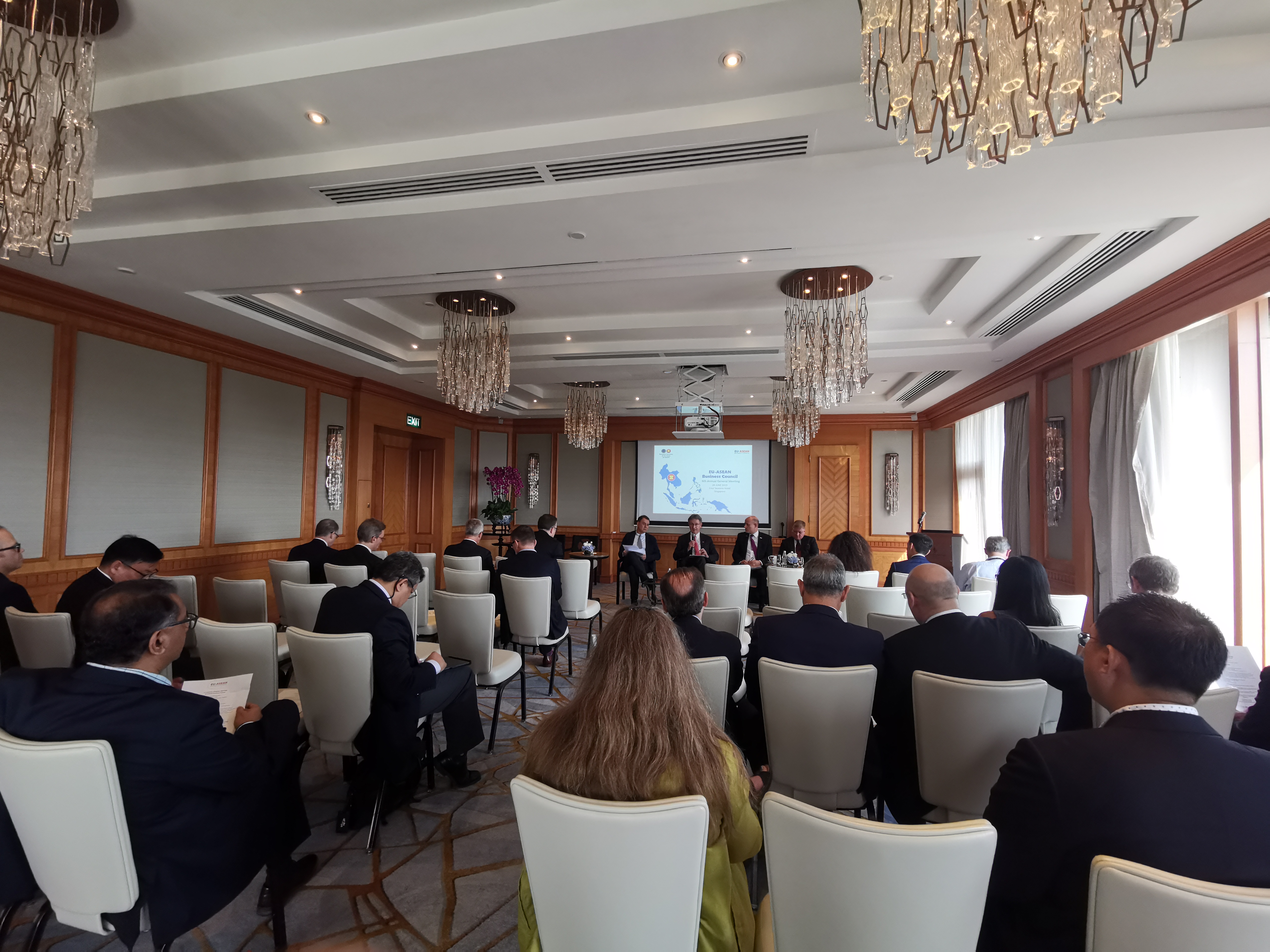 The Formal Meeting was followed by a Gala Dinner which was attended by around 170 people including representatives of the European and ASEAN Diplomatic Corps in Singapore, leading European Businessmen in Southeast Asia, and senior government officials and other dignitaries from across ASEAN.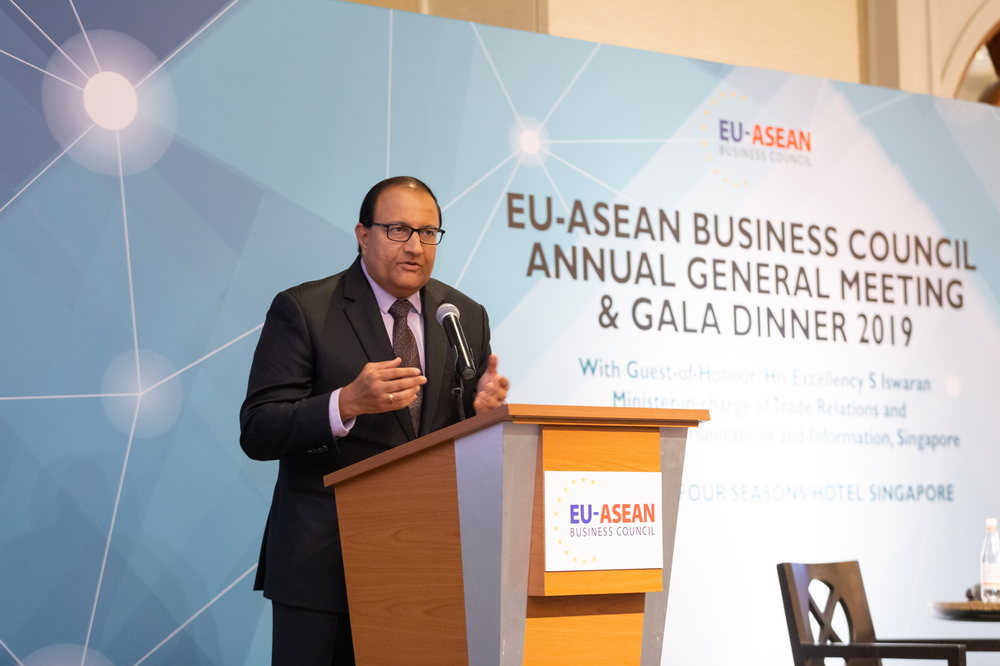 Minister S. Iswaran, Singapore's Minister-in-charge of Trade Relations, was the guest of honour at the dinner and gave a key note address on trade relations between the EU and ASEAN.
Addressing the Gala Dinner, Mr Donald Kanak said: "Both ASEAN and the European Business keenly support the multi-lateral rules-based trading system, which has underpinned economic growth and stability for decades, dramatically reducing poverty and creating unprecedented opportunity for millions of families in Asia. In light of the current volatility and stress in global trade relations, it is crucial that business and Government work ever harder and more collaboratively to keep markets open, remove barriers and improve the environment for trade, investments and employment. That means collaboration across a wide range of industries as well as cross-sector issues such as sustainability, taxation or anti-illicit trade."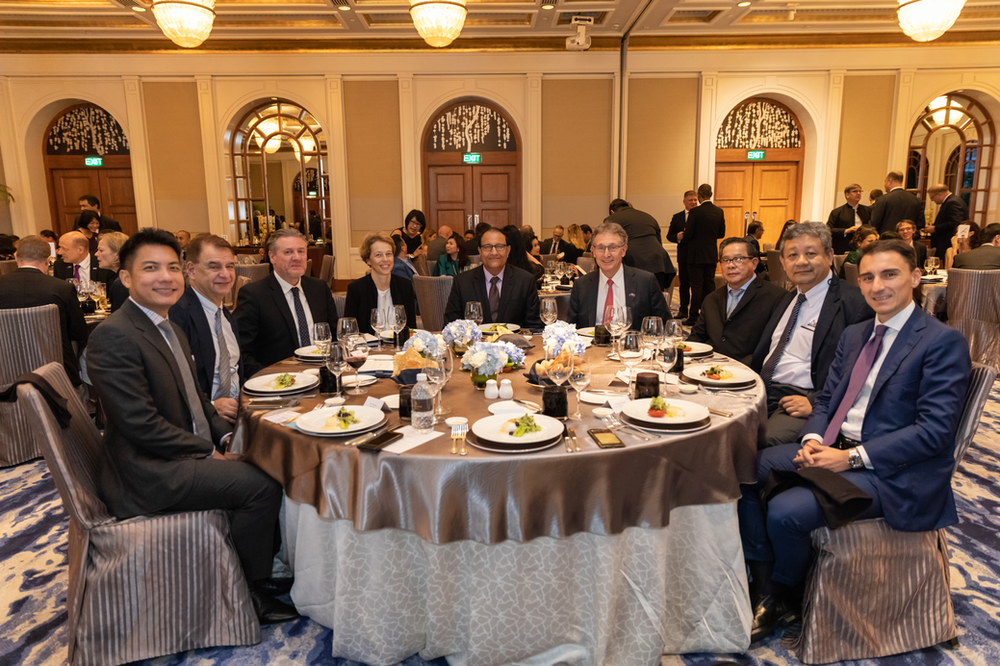 VIP Table — from left: Ryan Huang, MoneyFM 89.3; Guy Apovy, Allianz Laos; Wilf Blackburn, Prudential; H.E. Barbara Plinkert, EU Ambassador to Singapore; Minister S Iswaran, Singapore Minister in-charge of Trade Relations; Donald Kanak, Eastspring Investments; Perry Neo, Dynasty Travels; Segsarn Trai-ukos, Michelin Siam; Federico Donato, European Chamber of Commerce Singapore.
This 6th AGM Gala Dinner would not have been possible without the support of our sponsors: