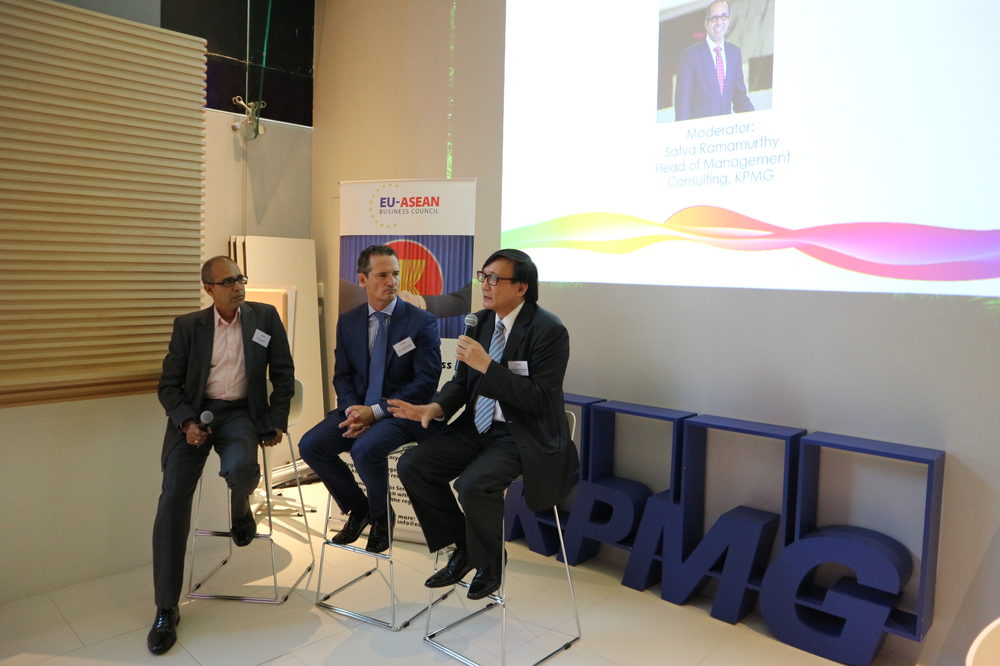 The EU-ASEAN Business Council organised a special members' event to mark the start of 2019, Thailand's Chairmanship of ASEAN and Europe's ongoing support for the region. The first EU-ABC event of the year was attended by close to 40 representatives from our Member companies, including companies that newly joined the EU-ABC in 2019.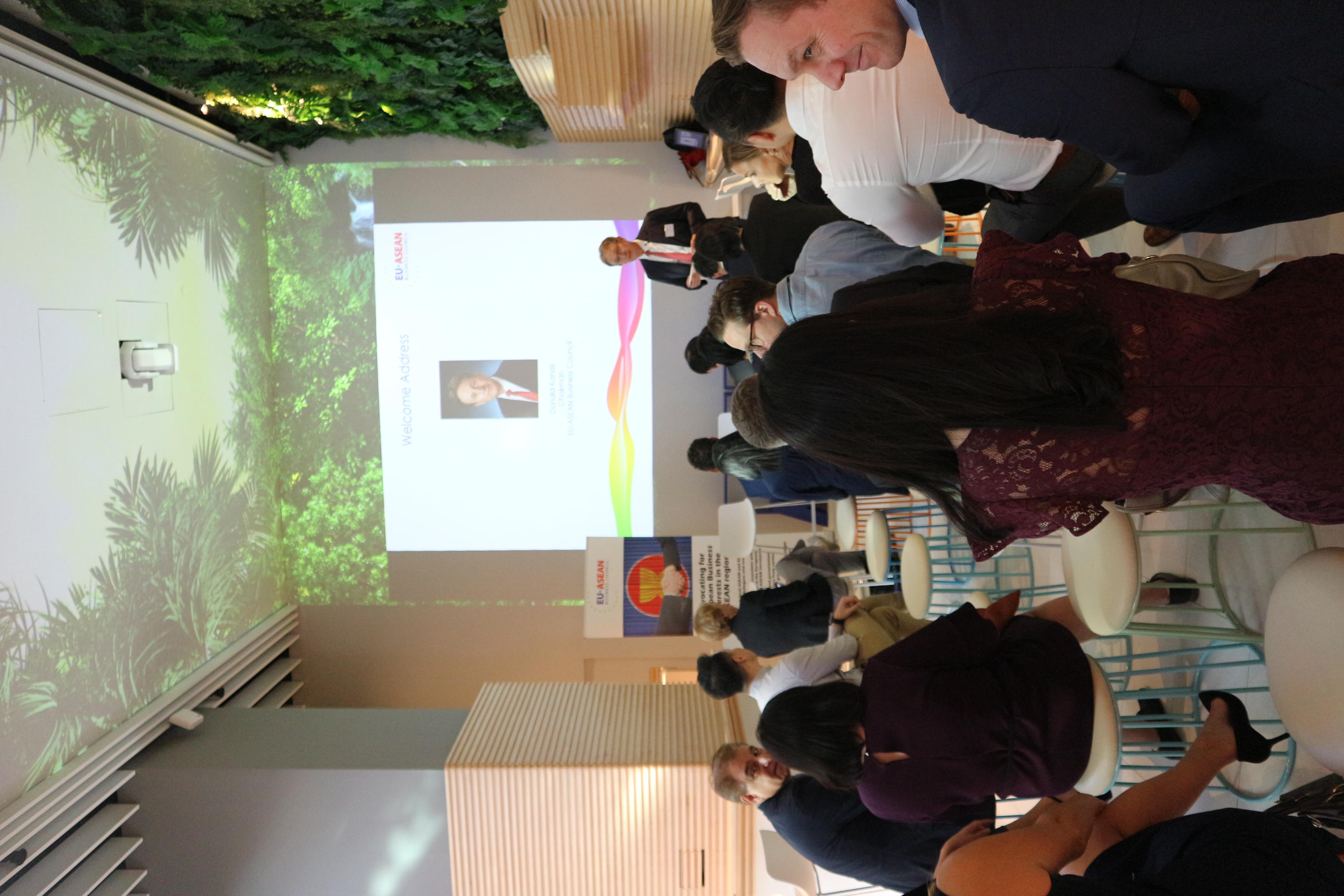 Coming out of the first Executive Board Meeting of 2019, the EU-ASEAN Business Council Chairman, Donald Kanak, opened the event with remarks to welcome the EU Ambassador to ASEAN, H.E. Francisco Fontan, Thai Ambassador to Singapore, H.E. Manopchai Vongphakdi, and the EU Ambassador to Singapore, H.E. Barbara Plinkert, who graciously attended the early evening's event.
Welcome remarks were then given by Mr Ong Pang Thye, Managing Partner of KPMG Singapore, to welcome guests to the KPMG Clubhouse, the event venue sponsored by KPMG.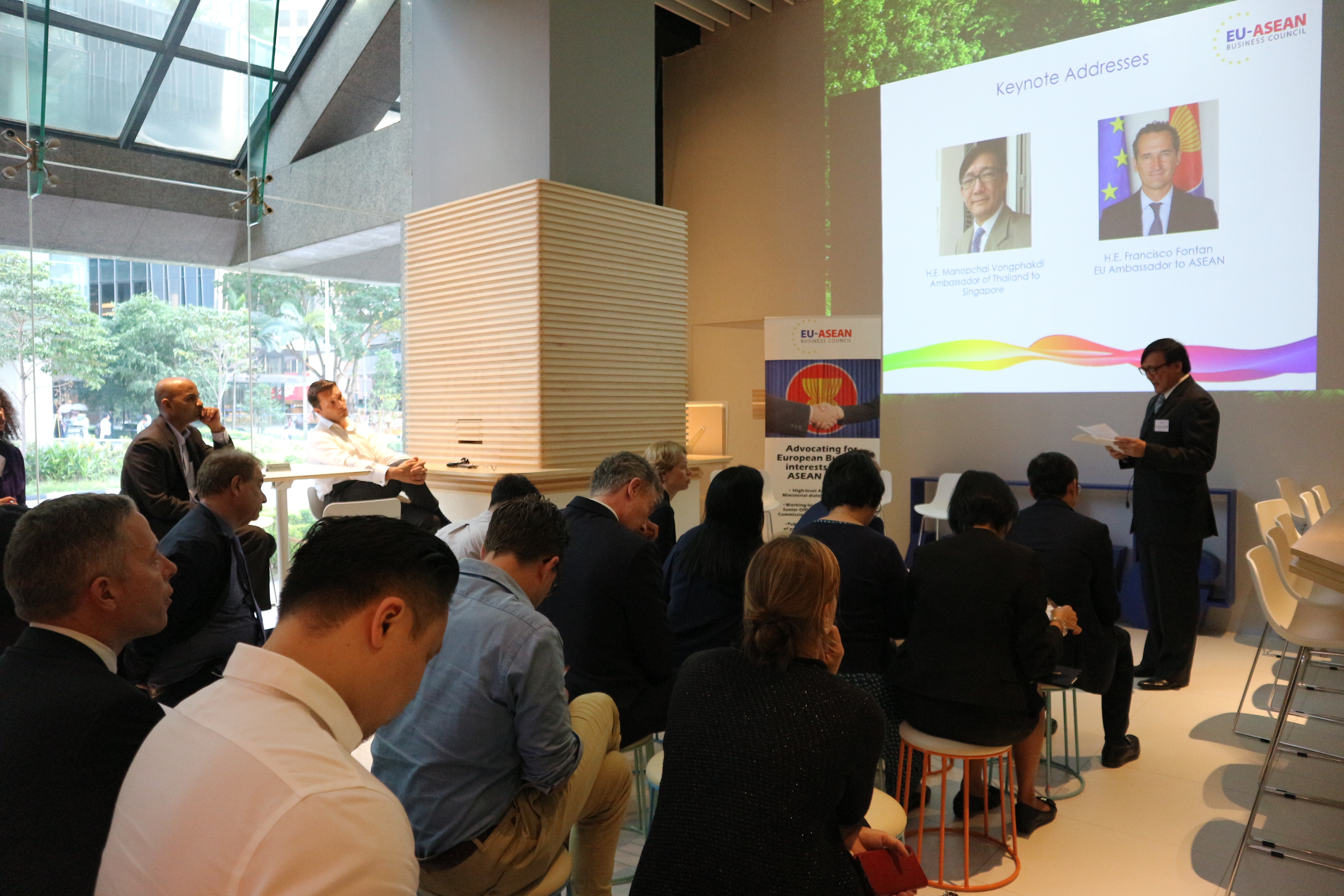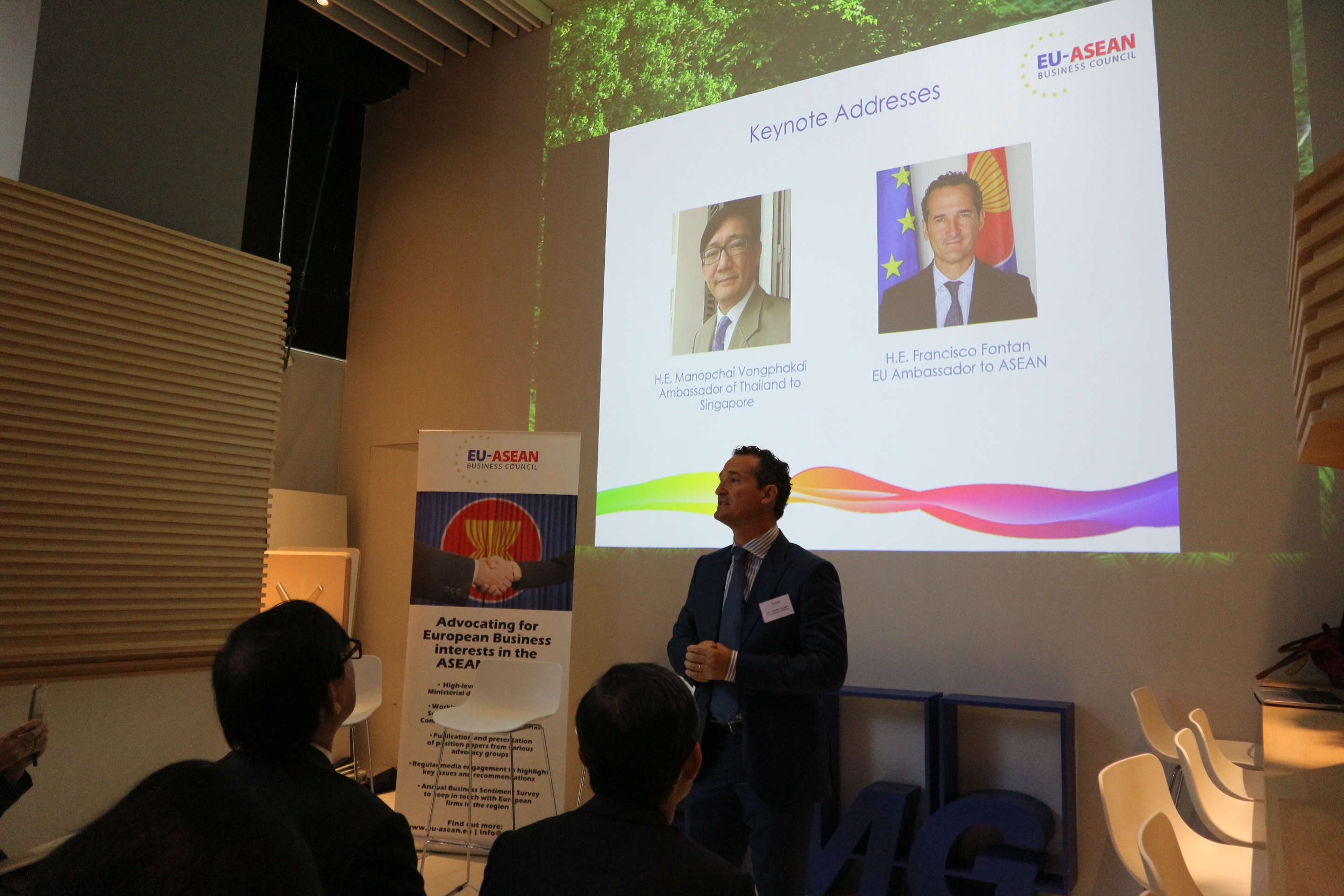 The Thai Ambassador to Singapore gave a keynote address to brief members on the upcoming plans and direction of Thailand's chairmanship for ASEAN – the overarching theme being "Advancing Partnerships for Sustainability", and elaborating on challenges and goals faced by ASEAN moving forward.
Ambassador Vongphakdi also identified strategic priorities for ASEAN's three Communities in 2019 under Thailand's Chairmanship, namely: – Political and Security Community; Economics Communities; and Socio-Cultural Community – with emphasis on developing the digital economy and connectivity of ASEAN.
Ambassador Fontan gave his keynote address on the deepening and ongoing relations between the EU and ASEAN, touching on the main features of EU Trade Policy with Asia. Besides trade, he also pointed out important priorities of region-to-region relations and Europe-Asia Connectivity.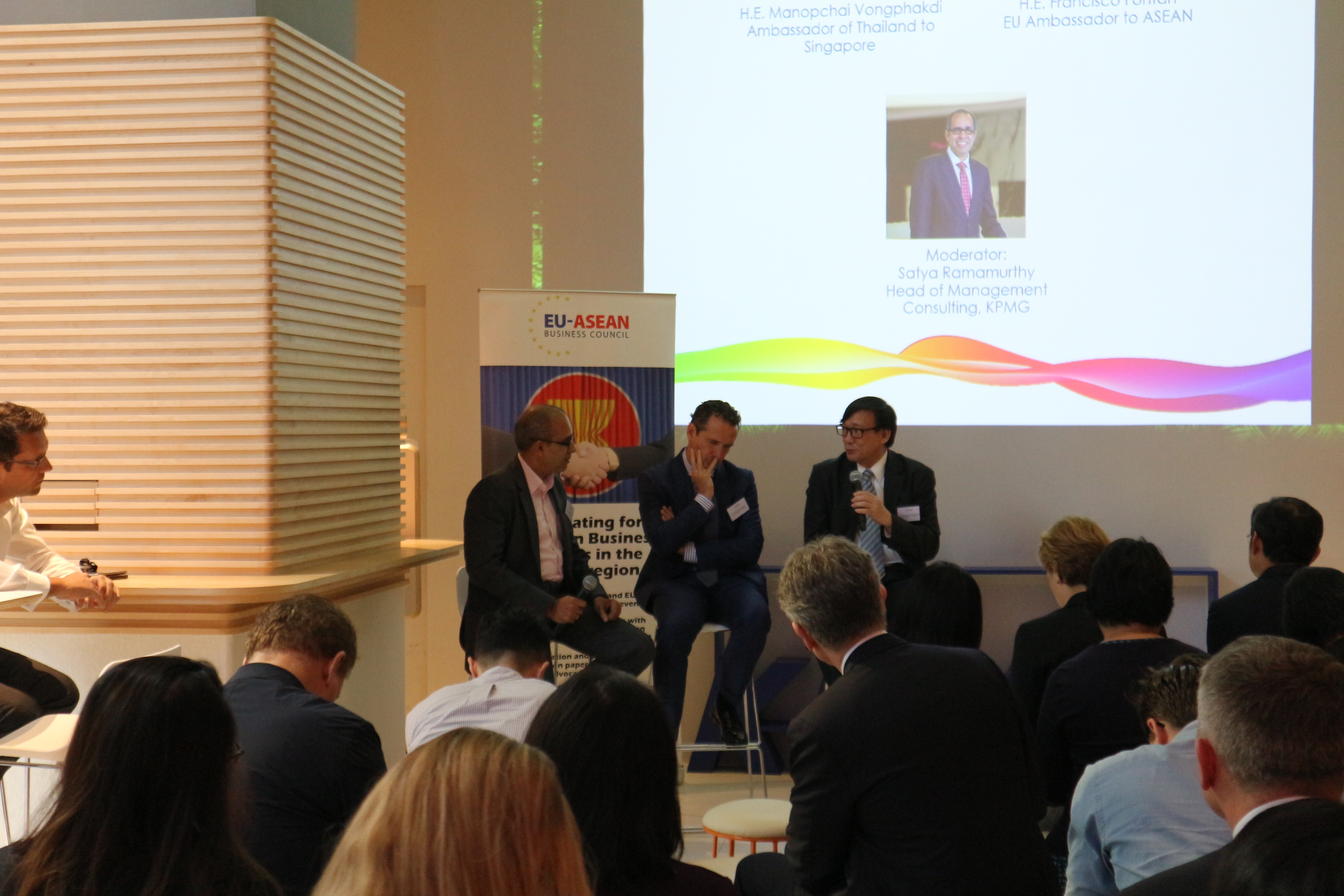 The keynote addresses were followed by a Q&A session moderated by Satya Ramamurthy, Head of Management Consulting, KPMG. The Ambassadors openly shared about plans for 2019 moving forward.
The evening ended with a cocktail reception for the guests to reconnect over wines and canapés, since the last members' get-together in December 2017.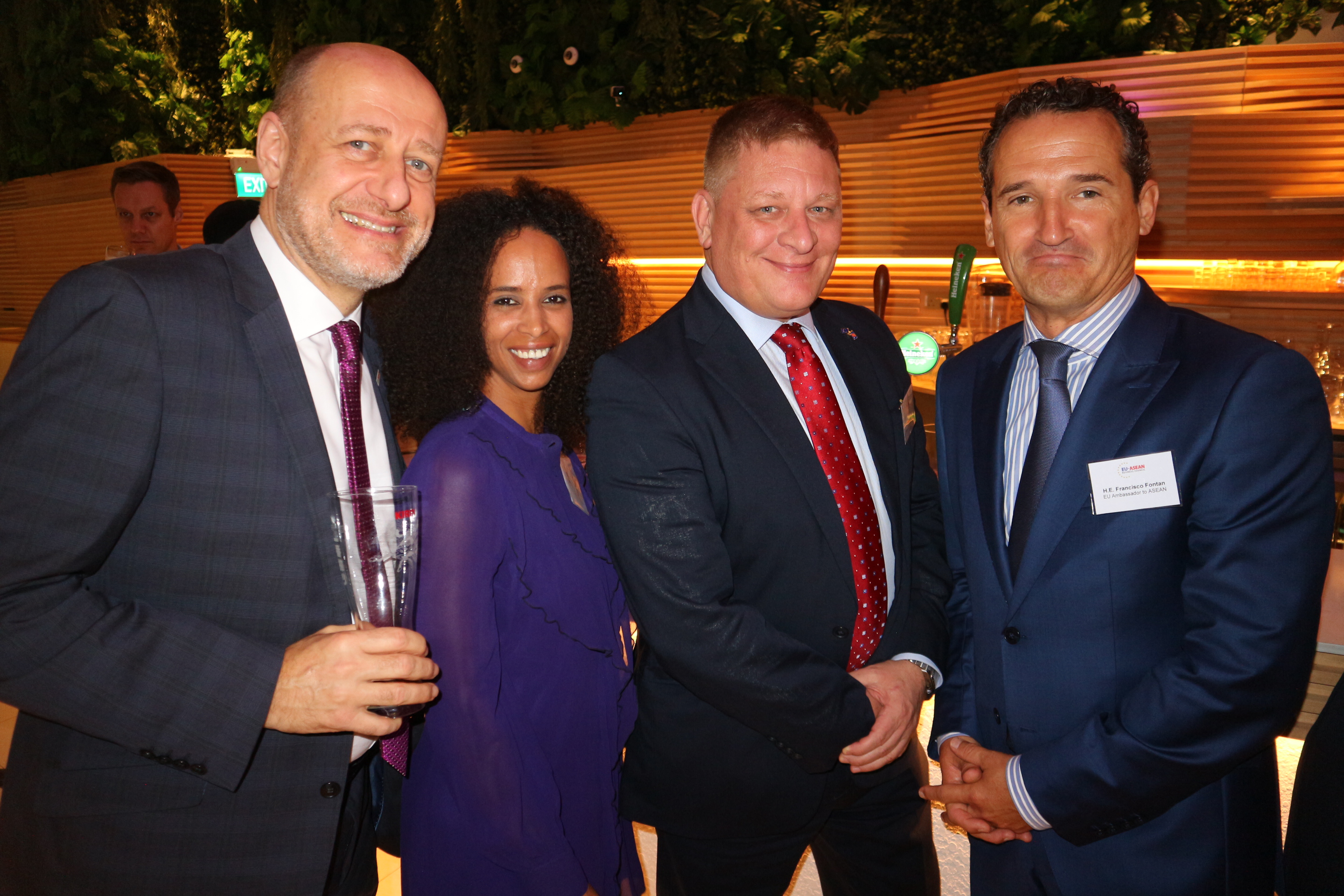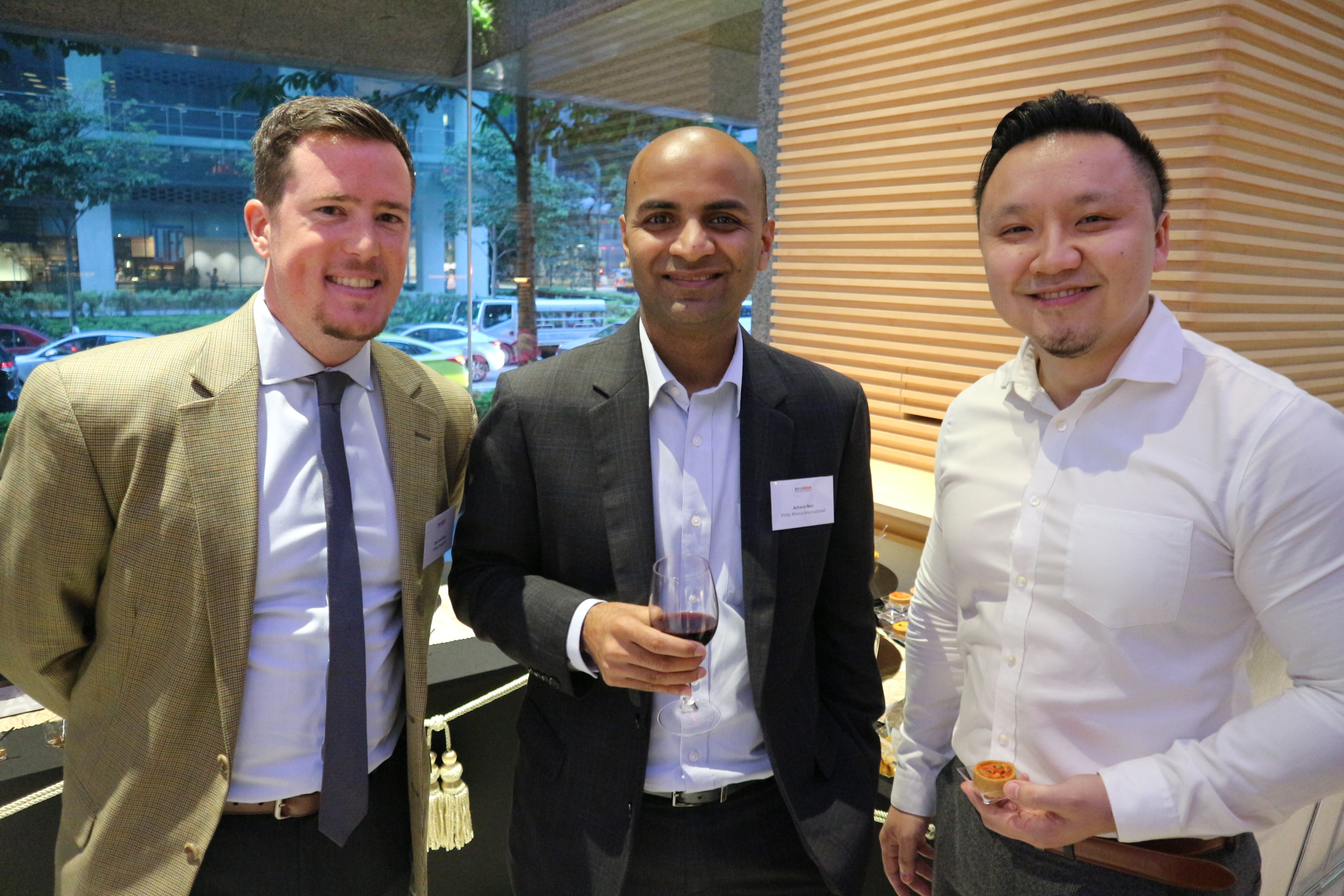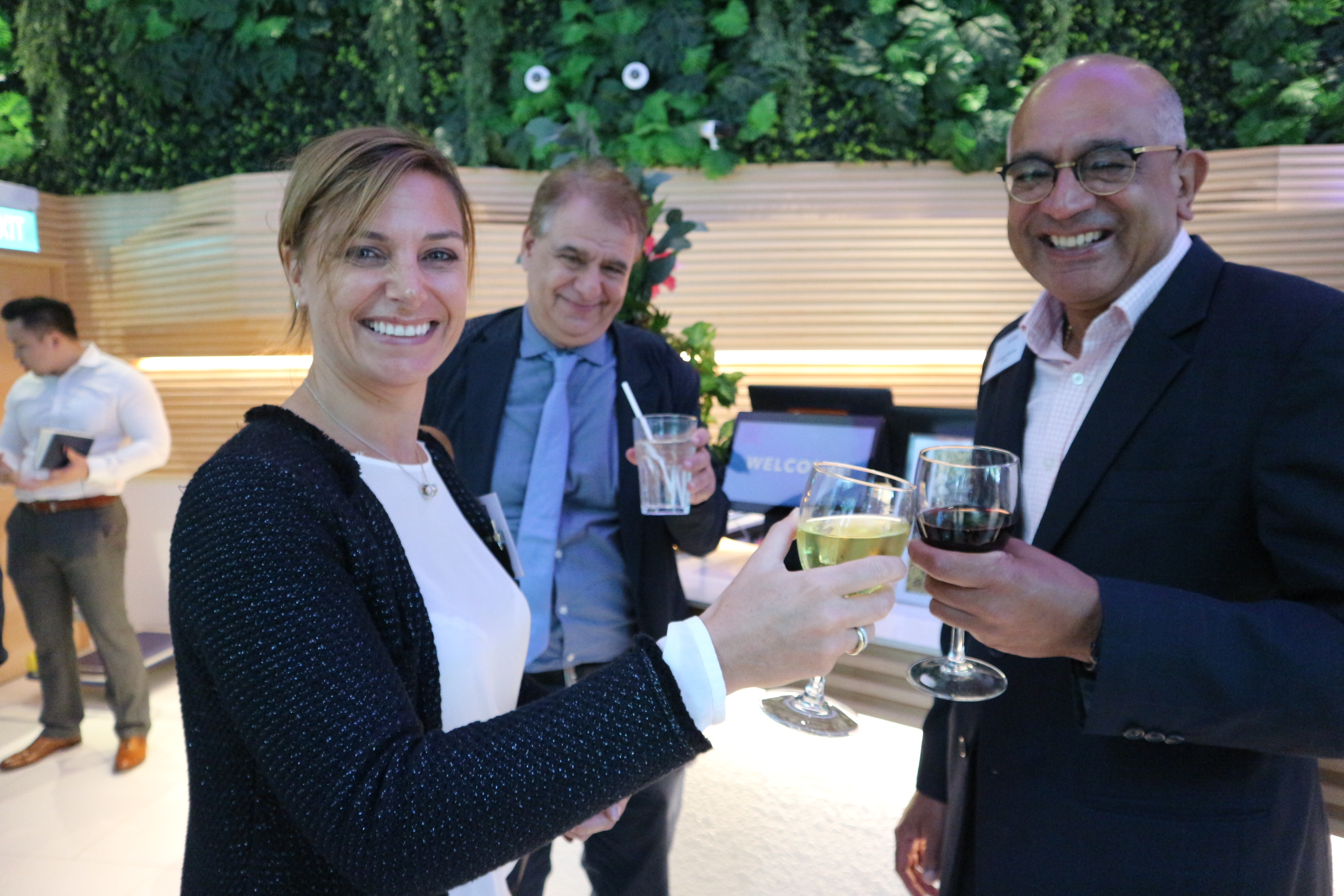 Many thanks once again to the Ambassadors for their keynote addresses and to KPMG for hosting the 'Look Ahead to 2019: ASEAN and Europe' at their Clubhouse. Find more pictures from the event at our EU-ABC Facebook page.