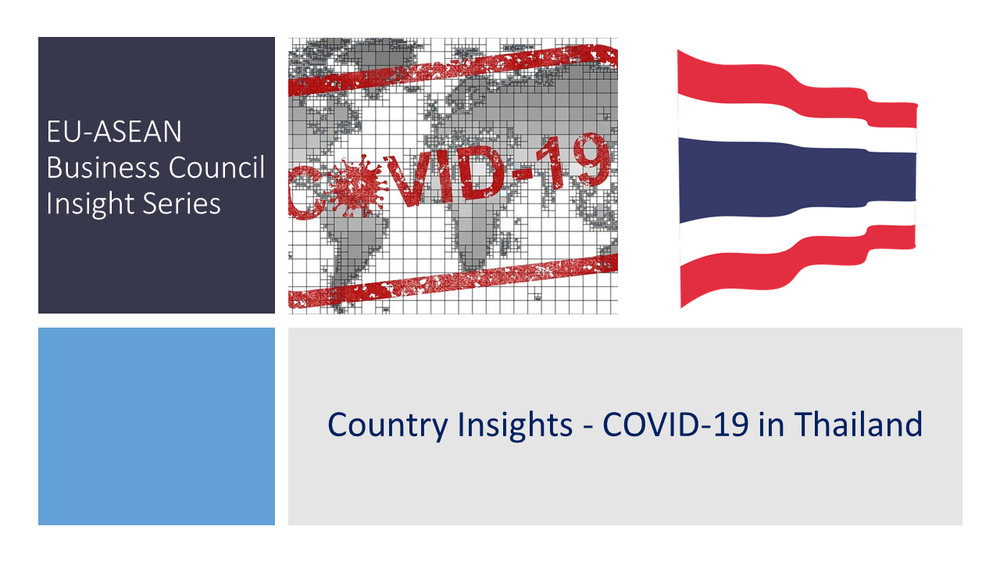 The team at EU-ASEAN Business Council is pleased to bring you "COVID-19 in Thailand", an exciting piece in our insight series, authored by our Research Intern, Anjalie Rachel Thomas.
It explores how COVID-19 has impacted Thailand and covers areas such as Financials- Ensuring Liquidity to Allay Concerns, Widening the Inequality Gap and Evaluating the Stimulus Package!
Read on to find out more by clicking here.
Stay tuned as we bring you more exciting insight pieces!