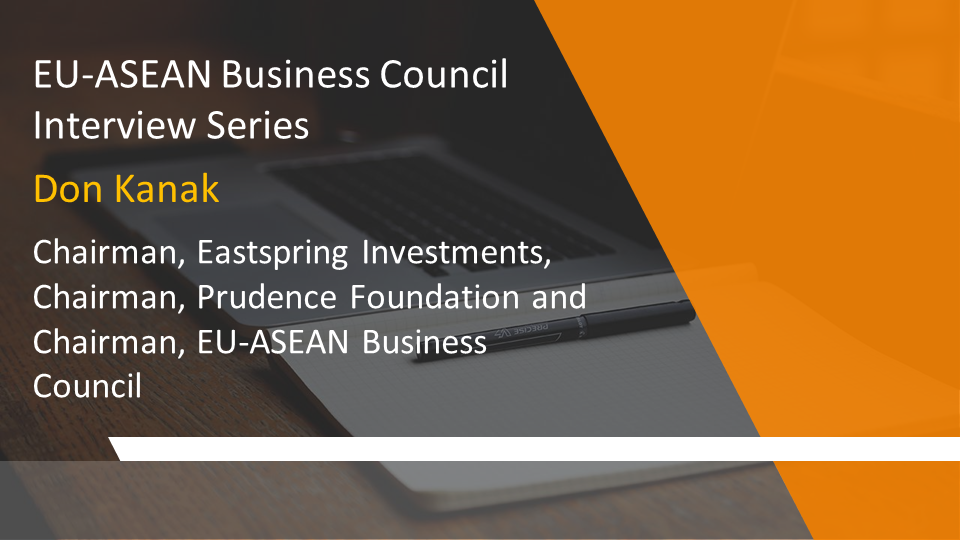 We are pleased to have Don Kanak, Chairman, Eastspring Investments, Chairman of Prudence Foundation and Chairman of EU-ASEAN Business Council with us on our Interview Series.
In the comprehensive interview Don shares his professional insights on how COVID-19 has brought forward and accelerated innovations already underway. Innovations that provide access to insurance will change the industry in fundamental ways, with digital tools being the most important area of innovation.
As part of the efforts to respond to the pandemic through digital tools, Prudential launched the application, Pulse. On the community investment side, services ranging from free limited COVID coverage for new, existing and Pulse users to life protection for frontline healthcare workers and a range of initiatives to serve the community were introduced. Prudential has also launched a special $2.5million COVID relief fund, administered by Prudence foundation to provide programmes that fit the needs of the communities.
For ASEAN to emerge more competitive, with a healthy and inclusive prosperous economy, Don shares that it is important for businesses to cooperate with the government, to focus on health and safety, to minimise the impact of the pandemic. Innovation; the delivery of products and services using technology that organisations can develop to provide increase access across the region will also play a part. Another area of focus would be the continued development of long term domestic capital markets, which will be critical to rebuilding and recovering from the pandemic.
Stay tuned, more exciting interviews in the series coming your way!