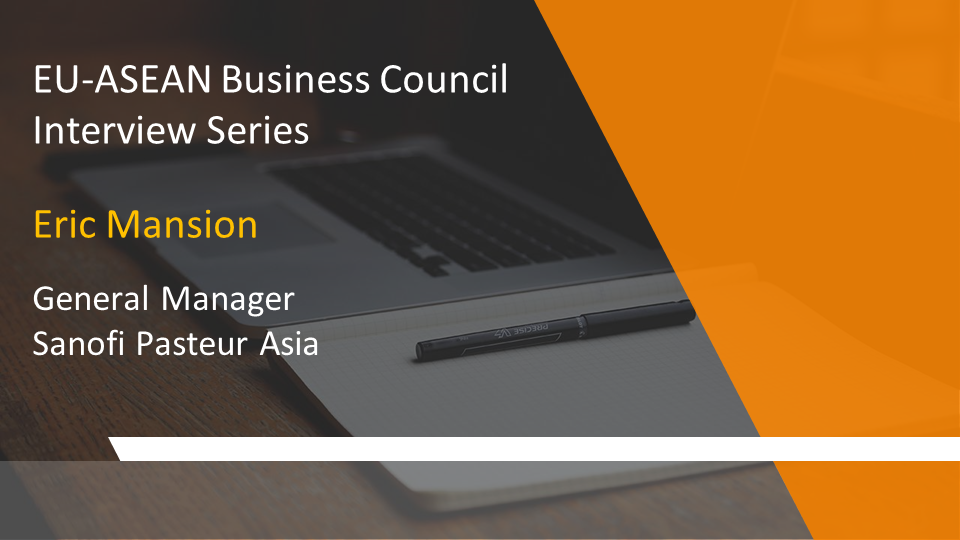 It is our pleasure to have with us Eric Mansion, General Manager, Sanofi Pasteur Asia on our Interview Series where he shares about how COVID-19 has reshaped the pharmaceutical industry, the work Sanofi is undertaking globally and regionally to assist in the fight against COVID-19 and what leaders in the region should do to emerge from the pandemic stronger.
With the pandemic disrupting many industries and all levels of the supply chain, there is a need to be more agile and accelerate the digitalisation of operations to reinvent and cope with the new constraints brought forth by the pandemic. On the fight against COVID-19, Eric shared more about how Sanofi is well positioned in terms of vaccine development and at the forefront of multiple initiatives both at the country and global level. These initiatives include ensuring supply and business continuity, adapting to logistic challenges, leveraging on expertise and a combination of multiple approaches to increase chance of success in terms of vaccine solution.
To emerge from the pandemic stronger, Eric stated that aside from the need to sustain containment measures and scale up efforts to prevent the virus from infecting more people, there also lie key opportunities to intensify cooperation between nations, to invest in capacity building and pandemic preparedness with public private partnership.
Stay tuned, more exciting interviews in the series coming your way!