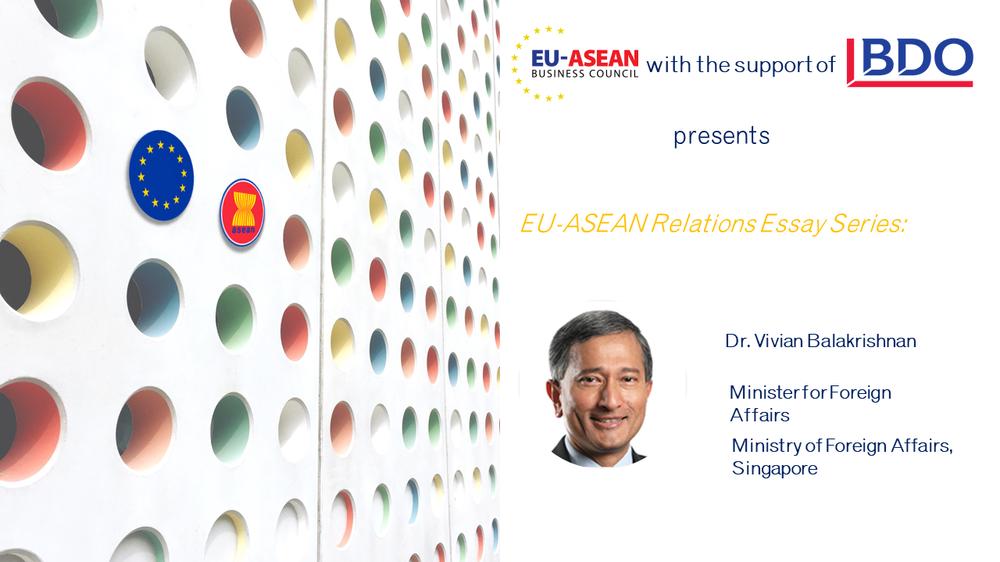 The EU ASEAN Business Council, with the support of BDO, is happy and excited to bring you the EU-ASEAN Relations Essay Series featuring essays from key government and business leaders from both Europe and ASEAN providing insight and deeper understanding on the subject. The series will also make up a part of our annual Business Sentiment Survey Report this year which will be published in September alongside the 53rd ASEAN Economic Ministers' (AEM) Meeting.
To kick off the series, we have the contribution from Dr. Vivian Balakrishnan, Minister for Foreign Affairs, Ministry of Foreign Affairs, Singapore sharing insight on the future of EU-ASEAN relations and where the two regional blocks can work together towards substantive cooperation across all three ASEAN Community Pillars.
Download: Vivian Balakrishnan – EU ASEAN Relations Essay Series
Stay tuned for more essays in the series coming your way!