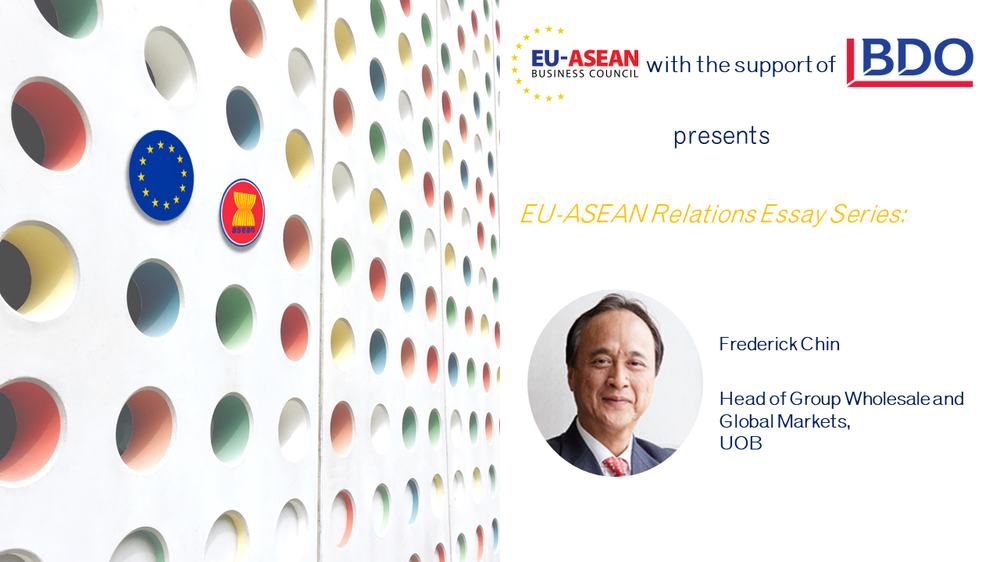 This week's edition of EU-ASEAN Relations Essay Series sees Frederick Chin, Head of Group Wholesale and Global Markets, UOB share his thoughts and views on EU and ASEAN enterprises pursuing growth through connectivity and collaboration.
With the EU being the oldest dialogue partner of ASEAN and as economic ties continue to progress steadily, the strengthening of connectivity between the two regions and new areas for collaboration are areas that Frederick explores in the perceptive contribution to the series.
"Enhancing the connectivity and forging greater collaboration between business communities in the EU and the ASEAN are critical to ensuring a strong recovery from the pandemic."
Download: Frederick Chin – EU ASEAN Relations Essay Series
Stay tuned for more essays in the series coming your way!