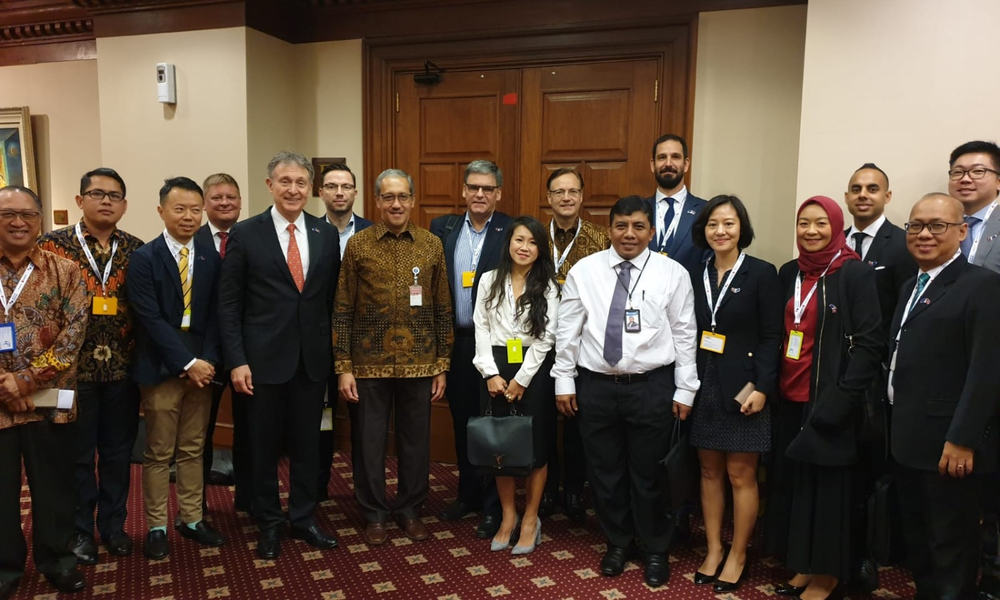 The EU-ASEAN Business Council today wrapped up a terrific trade and investment Mission Trip with perhaps our best ever meeting with Indonesia Customs. Other very open and informative meetings were held with the:
Minister of Trade; Minister of Transport;
Minister of National Planning & Development;
Deputy Minister in the Coordinating Ministry for Economic Affairs;
Vice Minister for Finance;
Deputy Governor of Bank Indonesia;
Ministry of Health;
Ministry of Industry; Head of BKPM; and,
Chairman of KADIN.
Nearly 60 participants from more than 20 European Companies, plus representatives from EuroCham Indonesia, joined the delegation to meet Indonesian officials. Companies involved were B.Braun, NXP, Danone, BASF, Bayer, Pernod Ricard, AXA Insurance, Prudential, Diageo, HSBC, DHL, Michelin, Mercedes Benz, Bosch, Zuellig Pharma, Asia Group Advisors, Vriens & Partners, JTI, PMI, and KPMG.